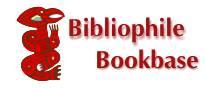 Buy this book on-line
D C R Prater : Look at Your Atlas
Cassell, 1967

1967 Paperback cover slightly bumped to corners & edges. Pages clean, flat & tight. D C R Prater headmaster, Bowmansgreen Primary School. Book Extract; The questions in this book will help you tolearn the way to use your Atlas.Read the information at the beginning of eachexercise and make sure you understand whatyou are told to do.Have a good look at your Atlas. At the frontwill be a list of 'Contents'. This tells you thepage on which to find each map. Some of themaps are marked 'political'. These maps shownames of countries and counties and states-divisions made by man. Other maps aremarked 'physical'. These maps show moun-tains, hills, rivers, lakes, plains, bays, seas,etc.-all natural features.The most important pages are in the 'Index'.The Index tells you the name of every placemarked on every map in the Atlas. Use theIndex-it is very helpful.Each map in your Atlas contains many names-names of countries, names of towns, namesof rivers, names of seas. A different kind ofprinting is used for each: learn what each kindof printing stands for.Don't guess wildly at the answers-work themout and then check them. Even if you thinkyou know the answer, check it with your Atlas.Your Atlas is a key to our wonderful world-learn how to use it., 8vo - over 7¾" - 9¾" tall, Good. Illustr: S K East

First Edition


D C R Prater : Look at Your Atlas is listed for sale on Bibliophile Bookbase by bookstuffshop.

Click here for full details of this book, to ask a question or to buy it on-line.

Bibliophile Bookbase probably offers multiple copies of D C R Prater : Look at Your Atlas. Click here to select from a complete list of available copies of this book.

Bibliophile Bookbase lists over 5 million books, maps and prints including livres anciens, livres d'occasion, libri rari, antiquarian books and used books.