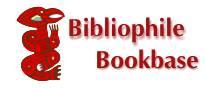 Buy this book on-line
NORTON,ANDRE** (pseudonym Mary Alice Norton): : STAR BORN
LONDON.GOLLANCZ,1973.

ISBN 0575015012.

UK,8vo HB+protected dw/dj,1st edn.[Originally published in US as p/back: Ace M-148 (NY,1957),then an Ace Double p/back: D-299 (NY,1958), another single p/back: Ace F-192 (1963).The first US HB+dw/dj,1st edn was Cleveland & New York:The World Publishing Company,[1957 - undated]. This is UK,8vo HB+dw/dj,1st edn published London,Gollancz,1973.] NFINE/FINE+.No owner inscrptn,no price-clip (£1.40) to dw/dj.Bright, crisp,clean,6-colour block (b/w,red, blue,green and pink) wrap-around pictorial artwork by David Smee, illustrated dw/dj,with white lettering; with negligible shelf-wear and creasing to edges and corners - no nicks or tears present. Spine/backstrip very,very minimally and lightly sunned/faded - as usual/ normal.Clear,protective cover protection,thus preventing any further deteriotation.Described hard,but fairly and honestly! UK,8vo HB+protected dw/dj,1st edn,13-212pp [paginated] includes 18 chapters, plus [unpaginated] half-title+title pages,prose extract,another separate title separator page and note about author to rear.One of the "Astra" series novels and the sequel to 'THE STARS ARE OURS!' (US,1954.). Andre Norton (b1912 - d.2005.) born in Cleveland,Ohio,pseudonym of American writer Alice Mary Norton who also writes as 'Andrew North' and 'Allen Weston'.Under the 'Andrew North' name,her first published story ran in 1947 - 'The People of the Crater' (in Fantasy Book'). Since then her many novels reflect a fantasy slant with much melodrama,incorporating excursions into unknown worlds.Her earliest work was written for juveniles - fast-paced action/adventure for boys - but this overt power-fantasy (typified by 'Sword in Sheath',1949) diminished in her work as she began to produce adult sci-fi.'The Witch World' books form a separate sequence in her writing,but all of her adult work is interrelated (if only tenously) by being set in the same vast future galaxy where alien races like the Zacathans exist. Adventures in time travel feature in 'The Crossroads of Time' (US,1956) see rja490714 - UK,8vo HB+ dw/dj,1st edn (1973).Among her other novels are: 'Star Guard' (US,1955),'Sea Siege' and 'Star Born' (both US, 1957),'Star Gate' (US,1958), 'Catseye' (US,1961),and 'Eye of the Monster' (US,1962). Some of Andre Norton's short stories have been collected in 'High Sorcery' (US,1970),and she has compiled the anthologies 'Space Service' (US,1953),'Space Pioneers' (US,1954) and 'Space Police' (US, 1956). Since April,2013,the UK Post Office has increased it's Pricing in Proportion template,altering its weight allowances,dimensions and lowered its qualifying compensation rates too! So,please contact seller,because of the lighter weight and the value of this item, for correct,insured shipping/P+p quotes - particularly ALL overseas buyers - BEFORE ordering through the order page!

UK,8vo HB+protected dw/dj,1st edn.


NORTON,ANDRE** (pseudonym Mary Alice Norton): : STAR BORN is listed for sale on Bibliophile Bookbase by R. J. A. PAXTON-DENNY.

Click here for full details of this book, to ask a question or to buy it on-line.

Bibliophile Bookbase probably offers multiple copies of NORTON,ANDRE** (pseudonym Mary Alice Norton): : STAR BORN. Click here to select from a complete list of available copies of this book.

Bibliophile Bookbase lists over 5 million books, maps and prints including atlases, fine bindings, libri antichi, rare books and used books.