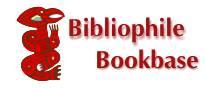 Buy this book on-line
Saramago, Jose (Translated by Margaret Jull Costa) : Death With Interruptions
Harcourt, Inc., New York City, NY, 2008

ISBN 0151012741

First Edition / First Printing. Fine in Fine Dust Jacket. 238 pages. The author's eleventh novel to be translated into English. One of Jose Saramago's finest achievements. The first appearance of the title in the United States. Precedes and should not be confused with all other subsequent editions. Published in a small and limited first print run as a hardcover original only. The First Edition is now scarce. Presents Jose Saramago's "As intermitencias da morte" in a felicitous English translation. Saramago's philosophical page-turner. "Hinges on death taking a holiday. And, Saramago being Saramago, he turns what could be the stuff of late-night stoner debate into a lucid, playful, and politically edgy novel of ideas. For reasons initially unclear, people stop dying in an unnamed country on New Year's Day. Shortly after death begins her break (death is a woman), there's a catastrophic collapse in the funeral industry, disruption in hospitals of the usual rotational process of patients coming in, getting better or dying, and general havoc. There's much debate and discussion on the link between Death, Resurrection, and the Church, and while the clandestine traffic of the terminally ill into bordering countries leads to government collusion with the self-styled mafia, death falls in love with a terminally ill cellist. Saramago adds two satisfying cliffhangers: How far can he go with the concept, and will death succumb to human love? Profound, resonant, and entertaining" (Publishers Weekly). Saramago re-visits and re-examines "the human condition", that otherwise exhausted inheritance from the idea and the reality called Europe, and sees it with fresh eyes through the prism of Apocalypse/"The End". He revitalizes and enlarges the novel through allegory. Often described as a satirist, Saramago's work goes much deeper, and he is perhaps the greatest modern literary ironist since Franz Kafka. An important distinction: A satirist mocks, makes fun of, and laughs at others; an ironist mocks, makes fun of, and laughs at himself, that is, makes us laugh at his pain. "Arguably the greatest writer of our time. He throws a dazzling flash of lightning on his subjects" (The Chicago Tribune). Saramago was an anomaly who came out of nowhere, seemingly born a genius. Every single page of every single book he has ever written makes the reader feel that he or she is in the hands of an unsurpassable Master. An absolute "must-have" title for Jose Saramago collectors. This title is a late-modern classic. This is one of few copies of the First American Edition/First Printing still available online and is in especially fine condition: Clean, crisp, and bright, a pristine beauty. Please note: Copies available online have serious flaws, are subsequent printings, or are remainder-marked. This is surely an accessible and lovely alternative. A scarce copy thus. Regarded by Harold Bloom as one of the two greatest novelists of our time (the other being Philip Roth), Jose Saramago will be read as probably the greatest European novelist of the last fifty years. Winner of the Nobel Prize for Literature in 1998. A fine copy. (SEE ALSO OTHER JOSE SARAMAGO TITLES IN OUR CATALOG). ISBN 0151012741.

1
0


Saramago, Jose (Translated by Margaret Jull Costa) : Death With Interruptions is listed for sale on Bibliophile Bookbase by ModernRare.

Click here for full details of this book, to ask a question or to buy it on-line.

Bibliophile Bookbase probably offers multiple copies of Saramago, Jose (Translated by Margaret Jull Costa) : Death With Interruptions. Click here to select from a complete list of available copies of this book.

Bibliophile Bookbase lists over 5 million books, maps and prints including livres illustrées, out of print books, livres d'occasion, rare books and libri rari.