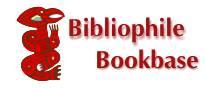 Buy this book on-line
Scupoli, Lorenzo; Juan de Castaniza : Combatting the Devil: COMBATE ESPIRITUAL ESCRITO POR EL VENERALE SCUPOLIU
Joseph Forcada, Barcelona, Spain, 1681

48mo - over 3" - 4" tall. AN EXCEEDING RARE SPIRITUAL TREATISE, VIRTUALLY UNKNOWN IN SUCH AN EARLY SPANISH EDITION, AND THE BOOK USED AS AN EARLY CONVERSION MANUAL IN THE NEW WORLD. Printed 1681 in Fine Original Vellum with gilt! COMBATTING OF THE DEVIL! The Book: Scupoli, Lorenzo (1530-1610); (Juan de Castaniza) (d. 1598), COMBATE ESPIRITUAL ESCRITO POR EL VENERALE SCUPOLIU. Barcelona, Joseph Forcada, 1681, 64mo. Fine contemporary limp vellum with gilt blindstamping, usual woodcut illustrated title of the devil firing an arrow into the breastplate of a Christian soldier. 452 pgs and tabla, complete. A precious Spanish edition of this classic treatise on evangelical perfection through spiritual exercises, including several chapters in partcular to the promotion of Christian faith and the combatting of the devil, as evidenced particularly in the title and frontispiece illustration. This manual was among the often used in the New World for conversion of the native from their "vices and the snares of the devil." There are no traces of the first Spanish edition. The present volume is among the earliest surviving Spanish copies, all of which are extremely rare, and the next readily traceable one being from 1722. Scupoli, Lorenzo (1530-1610); (Juan de Castaniza) (d. 159... Combate espiritual, o Tratado de la perfeccion Christiana. Traduxolo en la lengua Espanola de la Italiana, y de la Latina; y lo consagra, a la Emperatriz y Reina nuestra Senora, Don Damian Gonzalez del Cueto doctor en ambos derechos. Vienna, Johann Baptist Schilgen, 1722. A precious illustrated Spanish edition of this classic treatise on evangelical perfection through spiritual exercises, Combattimento spirituale (The spiritual combat), with engravings by Martin Engelbrecht. This work is commonly attributed to Juan de Castaniza, who is here identified in the preface. Castaniza, a Benedictine monk of Ona active in Italy, was known for his chronicles of the life of P. Rivadeneyra and St. Romuald. The work was written by the Italian father Lorenzo Scupoli, however, and translated shortly after its appearance by Castaniza into Spanish. Combate espiritual, in this pocket-sized and compact duodecimo format, is a handbook of devotional exercises presented in sixty-six chapters, modeled after Loyola's famous text. It aims at perfecting the soul through prayer, meditation, and examination of the conscience. It is thus a guide for the conquest of the spirit over unruly passions, the senses, and conscious acts, offering a method for self-regulation leading to virtue and salvation. Indeed, it prescribes the imitation of Christ's life through empathic contemplation on the Passion, assisted by the text and images. The stirring devotional image of the Crucifixion, engraved by Engelbrecht (1684-1756), depicts the cross as the fountain of life ("apud me est fons vitae"); Christ's blood pours into the cups of his disciples who stand at his feet. The engraving is appropriate for the work, a visual experience provoking empathy for Christ through inward meditation and complete sensitization through reflection on the image. The frontispiece, also by Engelbrecht, depicts Christ as the exemplar of complete virtue. An unsigned engraving of St. Francis de Sales (1567-1622) accompanies a short elegy by this great ascetic bishop of Geneva, who endorsed in his spiritual teachings the mortification of the senses, will, and mind for the sake of perfection. The more simple depiction of St. Francis de Sales is likely produced by a different engraver, as Engelbrecht's compositions are here characterized by fully-modeled figures and atmospheric effects through the use of fine linework. Engelbrecht was the brother of Christian Engelbrecht (1672-1735). These well-known printsellers and engravers were dominant figures in Augsburg at this time, and are remembered for their portrait studies, and their landscape, religious and allegorical illustrations. Martin is also noted for his engravings used in perspective boxes or peepshows. Scupoli's work makes its first appearance in the Italian in Venice in 1589. By the mid- seventeenth century, this very popular devotional work was frequently republished in German and Latin. There are no traces of the first Spanish edition, which must have appeared shortly after the Italian edition. This present illustrated edition, a late Spanish translation of this important work, reproduces the text as it originally appeared in Castaniza's translation. All Spanish translations of this text remain very rare. This popular meditative manual, produced in this small format for a large and pious public, instructively suggests the ways in which its readers responded to the text and images. It is an early publication from the press of Schilgen, printer to the university of Vienna. A nice copy of this very important and scarce devotional work in Spanish. Duodecimo: )(12 2)(6 A-R12 (R11,12 blank); (xxxvi), 396, (12) pp. Engraved frontispiece and full-page engraving signed Martin Engelbrecht, full-page engraved portrait of St. Francis de Sales signed I.A.P., woodcut historiated initial, typographic and woodcut head- and tailpieces. Occasional text browning. Contemporary sprinkled calf, backstrip divided into five compartments with naturalistic tool at center and corners in blind, remains of morocco label (title stamped in blind), raised bands, outer edges hatched in blind, contemporary combed marbled endpapers, all edges gilt (worn at extremities). Very good. Not in OCLC or RLIN; not in German or Spanish union catalogues (including Gesamtkatalog GBV and the Osterreicher Bibliothekverbund). For Engelbrecht, see NDB 4.512; Thieme-Becker 10.534; F. Schott, Der Augsburger Kupferstechner und Kunstverlager Martin Engelbrecht und sein Nachfolger (Walluf, 1972).. Spanish. Book Condition: Very Good. Binding: Original Vellum. Jacket: None



Scupoli, Lorenzo; Juan de Castaniza : Combatting the Devil: COMBATE ESPIRITUAL ESCRITO POR EL VENERALE SCUPOLIU is listed for sale on Bibliophile Bookbase by Katz Fine Manuscripts.

Click here for full details of this book, to ask a question or to buy it on-line.

Bibliophile Bookbase probably offers multiple copies of Scupoli, Lorenzo; Juan de Castaniza : Combatting the Devil: COMBATE ESPIRITUAL ESCRITO POR EL VENERALE SCUPOLIU. Click here to select from a complete list of available copies of this book.

Bibliophile Bookbase lists over 5 million books, maps and prints including out of print books, libri rari, livres anciens, livres illustrées and fine bindings.